I WANT TO MAKE A POSITIVE BLOG POST. I REALLY DO.
I want to tell you all those fun sunshiney things, like... That I finally got knocked up, won a home makeover giveaway by one of the most creative people I've seen in a while (or even cracked top 15), love my job, and don't ever miss my husband while he's driving truck. But then I'd be someone I hate- A LIAR.
so for now I will sit in my beige nightmare, dreaming of a plum & creme bedroom suite, a nursery or even spending tonight snuggled up with my love-bug instead of my elderly pets.
I don't like being negative bc I don't like bringing my readers down, but kids... When it sucks, it sucks *shrug*
just gonna have to pray my fortunes turn around soon.
in the meantime, here are photos from my life:
these will be huge until I get around to resizing. Sry.
Simon trying to decide if he wants to gnaw on part of my craft project: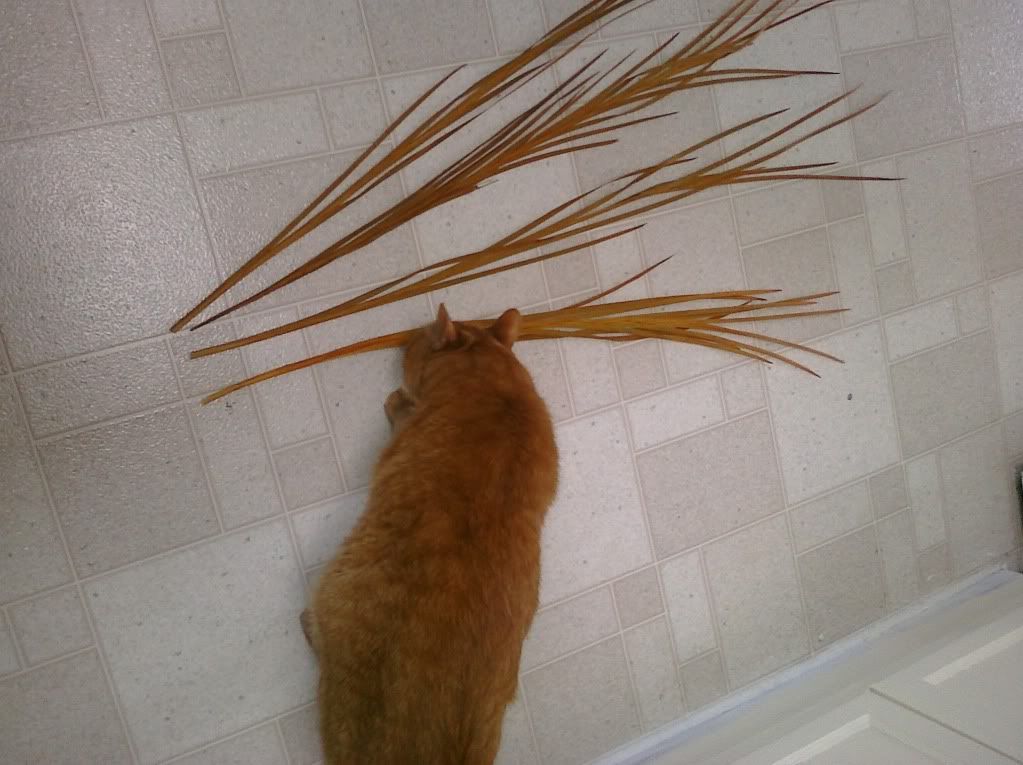 Bear deciding thunderstorms means lap-time with Mommy, much to her surprise: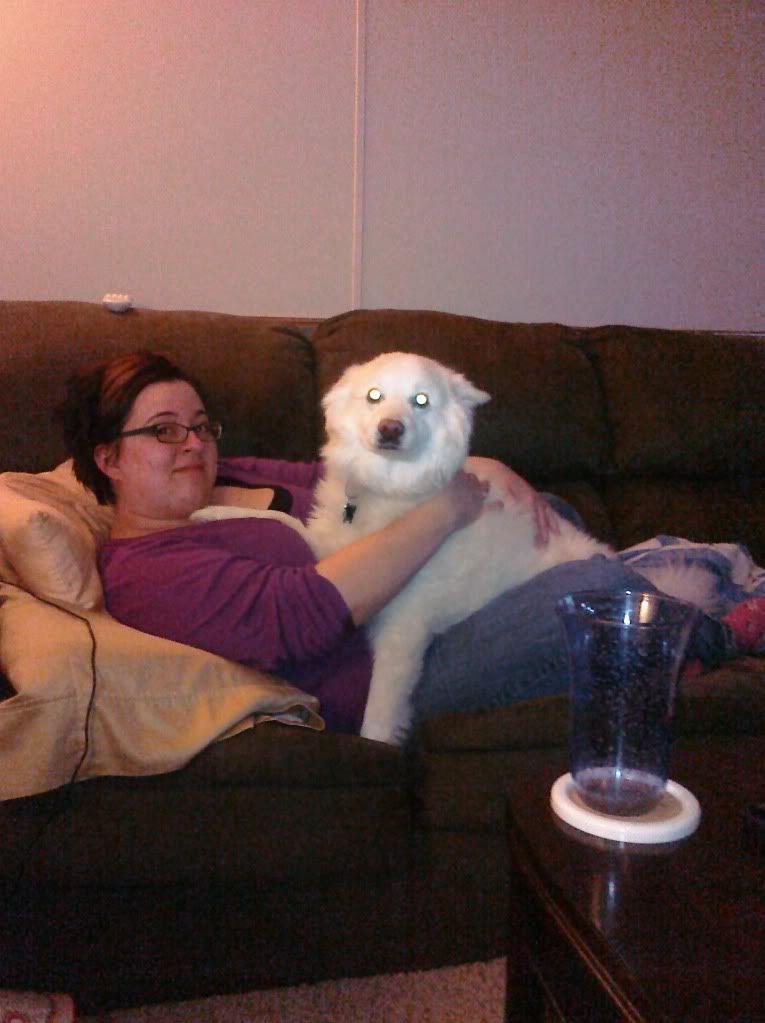 again. No apologies for the largeness of photos. I blog via phone & photo
bastard
bucket uses flash to resize photos so I'm screwed till at least sometime tomorrow.
dog farted. Rude as hell, right in my bed too.